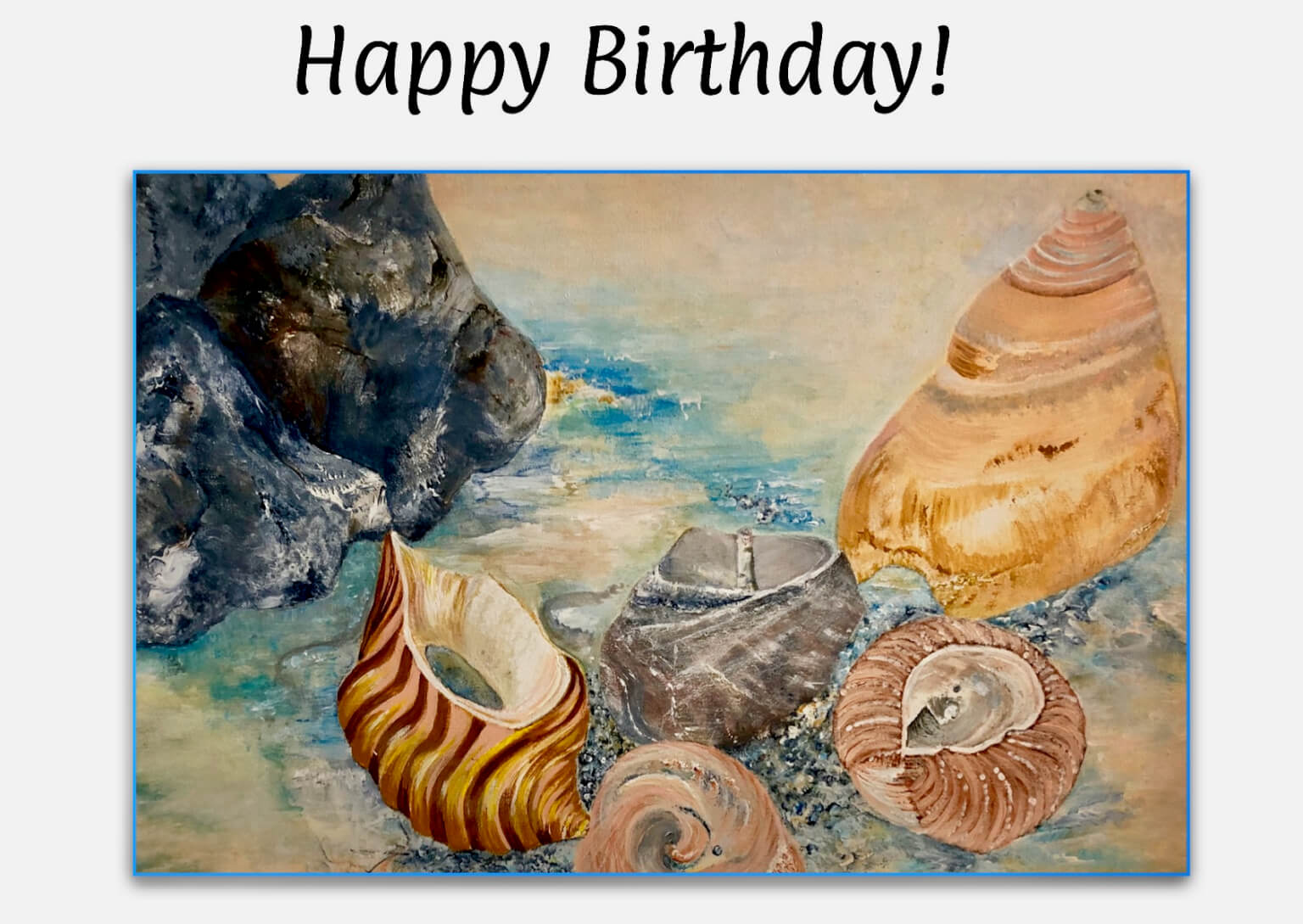 Our team of volunteers braved the hot, humid weather to cook sausages outside Bunnings Warehouse in Noosaville. They worked tirelessly all day to raise some much-need funds for Noosa Arts & Crafts. 
Our heritage Queenslander home – Wallace House- is like a furnace in summer and a fridge in winter! We are applying for grants and continually fundraising so we can install insulation, air vents, solar panels and air-conditioning to provide our many members and visitors with a comfortable and safe environment in which to create and socialise.
Climate change has markedly increased the months of discomfort in the House and we are aware of our soaring electricity bills. We have already had an ambulance called to a member suffering heat distress this summer so this installation is high on our priority list.
Member Gabi Dick kindly donated a magnificent painting – NORTH SHORE – to be raffled during our Artastic Sale last weekend and also our sausage sizzle on Jan 21. Pictured is the lucky winner, Fiona, left and artist Gabi, right.
We are recognised as a Cultural organisation and have been granted permission to issue tax receipts for all donations over $2. We have a wide range of greeting cards designed for donations in lieu of a gift for a special someone. The message inside reads – A donation has been made to Noosa Arts & Crafts in lieu of a gift for you – with space for your personal message. These cards can be emailed or printed at home and posted. As our Association is run mainly by volunteers, we have a special donation account and every cent is used to maintain and improved our facilities.
We are justifiably proud of our reputation within the community for providing a friendly environment in which everyone has the opportunity to explore their creative talents. 
Our creative community is always happy to welcome new members. 
If you would like to make a donation – this is the link!
      https://noosaartsandcrafts.org.au/donations/