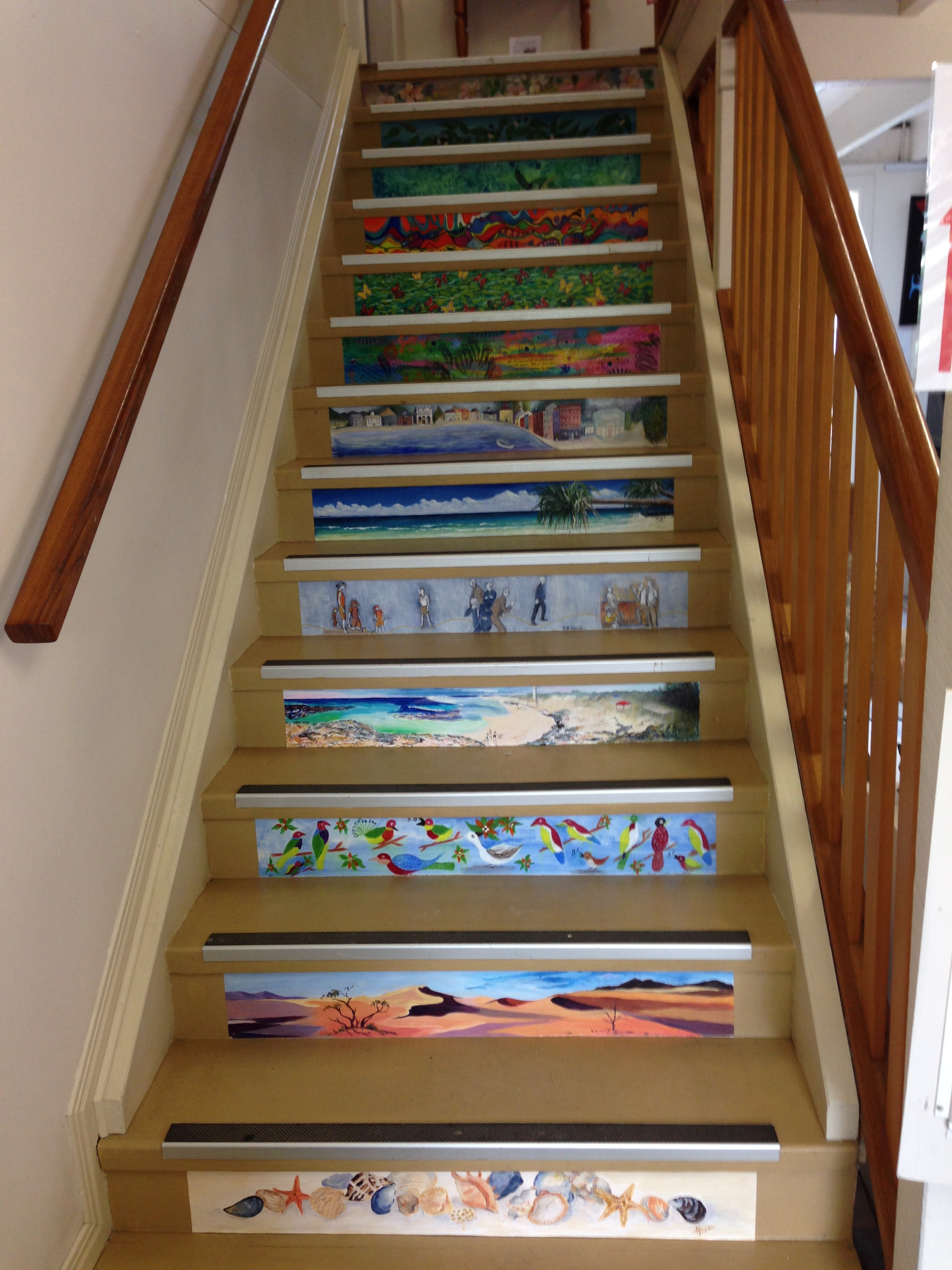 It was worth all the hardwork by the artists! It looks amazing – a great entrance to an arts & crafts facility. There were 14 artists involved and even though they were given no topic or colour scheme – they excelled themselves – every stair rise is different – the colours blended so well. We hope it lasts for a long time. 
The staircase was finished just in time for  Autumn 2015 exhibition  – since then we have welcomed many visitors and new members.
The whole House is alive with art and craft – from beading to writing – hand-stitched quilts to pottery – acrylics to watercolour and from embroidery to mosaics. Over thirty activity groups meet and enjoy the Centre for Creativity each week. 
Look at our Activity groups page for all the details.