1993 was the year in which Noosa Shire Arts & Crafts Association Inc. moved into Wallace House. The house was built in 1931 and is steeped in history. Below is a short history of the house if are interested in how it became to be our home.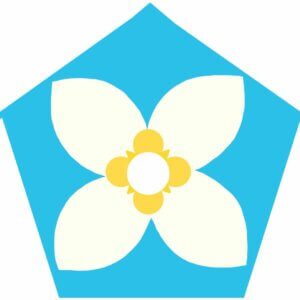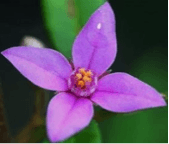 We now have our own, specially-designed logo for Noosa Arts & Crafts. In previous years, we have used a variety of symbols for our Association which included an ink drawing of Wallace House, a square logo, and a hand-painted design, an NSACA design for FaceBook and the first version of the present logo. Over the first part of this year we have experimented with a few shapes and colours but our President Gabi Dick and the Management Committee agreed on this one.
The colours are the colours of Noosa with blue sea and sky with the yellow sun and sand. The flower in the centre is a hand-drawn representation of the native Boronia flower which grows wild in the Noosa area. The pentagon represents our home – Wallace House – a heritage Queenslander set in Wallace Park in Noosaville.