Below is a list of the upcoming workshops. Here you will find all the details and also how to pay. Once you have paid a deposit or the full amount, you will be sent a confirmation, a receipt and a materials list where required. 
There are many more workshops being planned for 2021 so if there is anything in particular you are interested in, please phone us 07 5474 1211 or email us – create@noosartsandcrafts.org.au
We are always interested in attracting new tutors to conduct workshops for us – everything from acrylics to watercolour and ceramics to poetry. If you would like to offer a workshop, please complete the form below and email it to us at create@noosaartsandcrafts.org.au.
Next Workshop with Trevor Purvis
October 28
This workshop is full – waiting list only.
A fun evening of art with an experienced tutor.
The fee includes all materials and light refreshments. Ideal for groups as well as individuals – $65 per person – no experience necessary.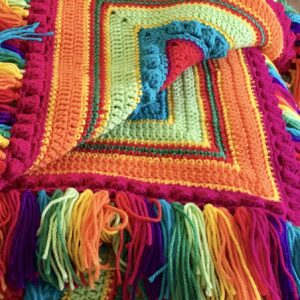 An ongoing 4-week workshop to learn how to crochet – bring along some light-coloured 8-ply yarn and a 3.5 crochet hook. 
Saturday mornings 
9.30am – 11.30am
Members and Non-members $10 per session
A free event as part of Noosa Council's Connecting Noosa Program. Join the Book and Paper Artists to explore the fold. In this workshop we will be making a series of three books that explore different folds. 
  Saturday October 30
9am to noon
To Book – 07 5474 1211
A half day workshop to make a felt pod – materials supplied
Sunday October 31
9.30am to 1.30pm
Members $55/Non-members $65
A 4-week workshop to discover the use of pen and wash
From Tuesday Nov 9
9am – noon
Members $95/Non-members $115
This workshop is full - waiting list only
A half day workshop to make a cards using plant materials
Tuesday November 23
OR Sunday November 28
9.30am to 1.30pm
Members $55/Non-members $65